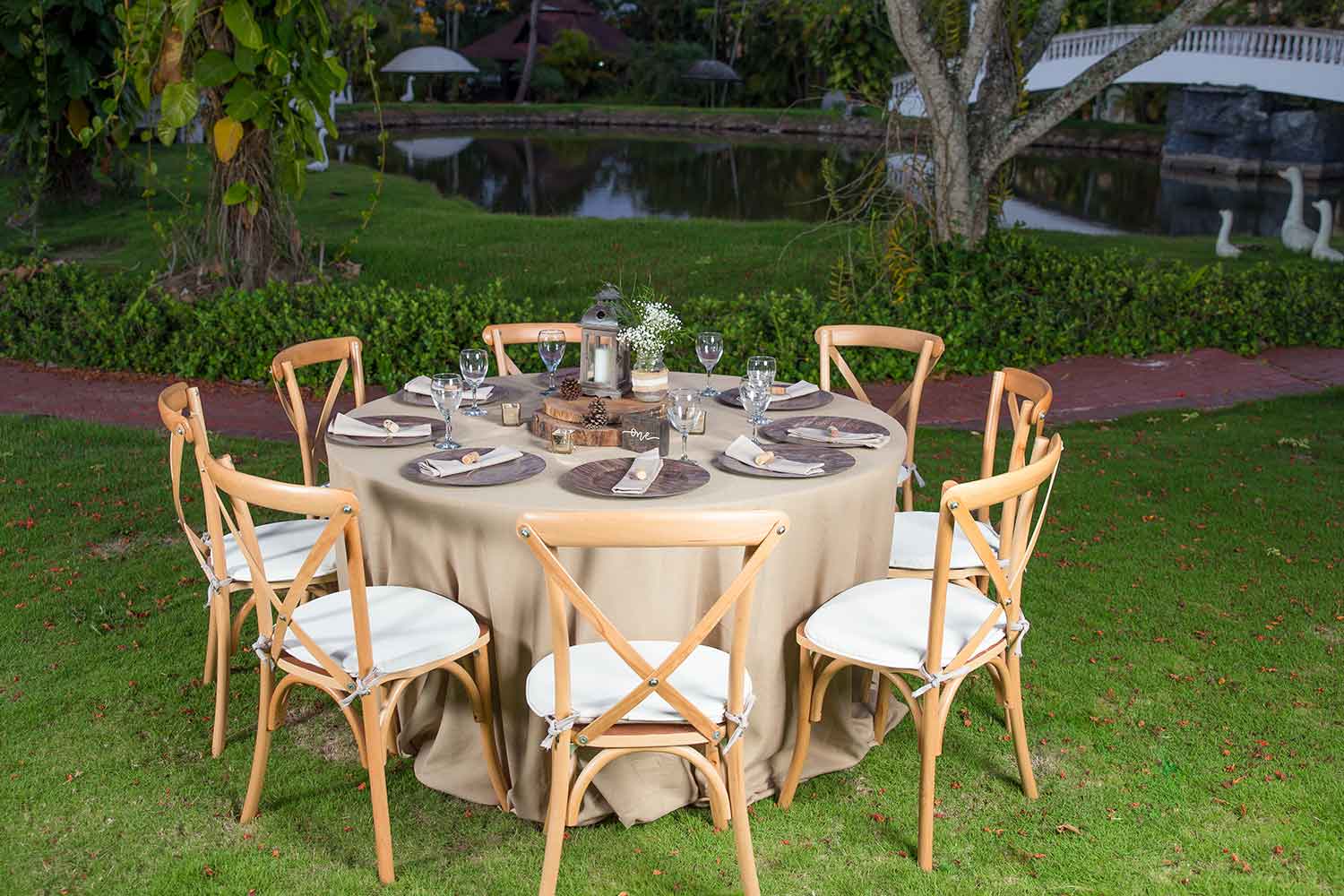 Although it is a spring flower, lilacs have always seemed an ideal option to star in the floral decoration of a wedding. Their delicate appearance, together with their precious aroma makes them perfect for decorating any corner, from the ceremony to the banquet. Flowers, whatever they are, always offer multiple combination possibilities and can be adapted to any space. For the first option, for example, you can make a beautiful arch of lilacs combined with greens that frame the access door to the church and if the ceremony is outdoors, you can use an exterior wooden or metal arch decorated with the same combination of flowers.
Another idea is to use them on the side of the chairs that overlook the access hall to the altar, in addition to romantic, its aroma will accompany the bride and groom during the whole ceremony making that important moment unforgettable.
The bride can also wear a bouquet of French lilacs to match the little bouquets of her bridesmaids. In this case you can play with a single color or with a combination of them because the lilacs can be in addition to purple, which is their traditional color, white or pale pink. The purple ones symbolize love and the white youth and innocence. Focusing already at the time of the banquet, the lilacs can be present in the seating plan, in the wedding signage, in the buffets and, of course, as the central base of the centerpieces. In this case, the mixture of lilacs, whites and greens will give the table a fresh, spring and very natural air, but you can use the combination that you like or fit with the design of your wedding. They are perfect in wooden boxes or glass or white crockery containers, which will further highlight its characteristic hue. Lilacs can even be present in catering elements, such as bridal cake or in a buffet of flavored water decorated with lilac petals. And finally, you can also make small bouquets of lilacs (in this case they can be fresh or dried to last longer) and deliver them at the end of the wedding as a gift to your guests, they will surely love it.